DavidWebster:
Thought I may as well reblog the whole thing..

A lot of it echoes what is in the Dispirited book – as does the reaction to it!
Originally posted on CNN Belief Blog: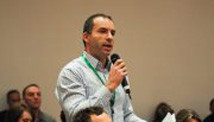 By Alan Miller, Special to CNN
Editor's note: Alan Miller is Director of The New York Salon and Co-Founder of London's Old Truman Brewery. He is speaking at The Battle of Ideas at London's Barbican in October.
By Alan Miller, Special to CNN